Bloody Branch Rooms
From JellyRO Wiki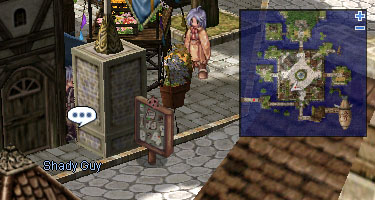 The Bloody Branch Rooms give players a place to kill dead branch and bloody branch monsters in peace. To get to the Bloody Branch rooms, speak first with the Shady Guy hiding in Izlude.
Players in the Bloody Branch Rooms will still receive an experience penalty when they die, unless they are using a Guild room or the Public room.
Services
Pharmacist (Doctor)
Forger (Repairman)
Fence (Tool Shop)
Trustee (Storage)
Using the Public Room
Enter the Public Bloody Branch Room by using the Machine (bra_lob 150,99) on the right side of the lobby.
There is no experience penalty for death in Public rooms.
Booking a Private Room
Talk to either the Instance Personnel (bra_lob 96,95) or Guild Personnel (bra_lob 102,95) to book a private room. (You must be a party or guild leader.) There are only 3 guild rooms available.
Prices vary depending on how long you are booking the room for, but there is no cost to enter the room once the room has been booked.
| | Solo Room | Party Room | Guild Room |
| --- | --- | --- | --- |
| 10 Minutes | 100z | 500z | 2,000z |
| 60 Minutes | 1,000z | 5,000z | 20,000z |
| 120 Minutes | 1,800z | 9,000z | 36,000z |
| 180 Minutes | 2,500z | 13,000z | 50,000z |